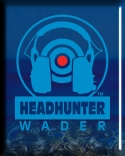 The revolutionary NEW beach & surf machine that turns daydreams into reality!

A dream come true... Compact, lightweight, high-powered, user friendly circuitry built right into the headphones!


BONE 7
"Wading Metal Detector of 2000"
---
FIELD TEST

(please use your browser's "Back" button to return to this site)
| | |
| --- | --- |
| | Click Icon for Manual |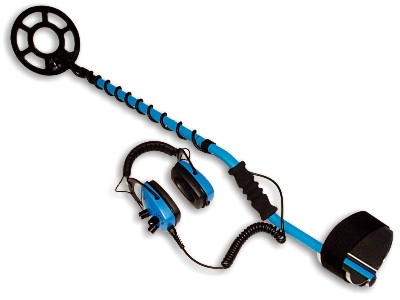 You are looking at the most compact amphibious metal detector in the world. Not only does this metal detector contain today's most innovative electronics, it is the first detector that has all the electronics built into the headphones. By eliminating a control housing, weight of the detector is significantly reduced and so is your arm fatigue. When you travel, the Headhunter also takes up very little luggage space. All of this is possible because of our innovative microcircuitry and packaging. The Headhunter has been engineered to perform in both salt and fresh water, but it is also just as effective on land as well. The headhunter is a true universal application metal detector and will open up a whole new world of excitement for you. Tens of thousands of valuables are continuously lost each year and now you can start finding them!
Technical Specifications
Operating Search Frequency: 2.4kHz quartz crystal controlled.
Searchcoil: solid 8 inch MegaDEPTH heavy-duty negative buoyancy coil, co-planar, RF shielded.
Headphone Transducers: Permanently encapsulated high-output piezoelectric.
Audio Frequency: 400 Hz.
Headphone Earcups: Heavy-duty polymer full ear surround; extra comfortable stay-soft non-hardening cushions, ambient noise blocking up to 24 decibels.
Headphone Frame: Adjustable padded headband, no screws, no wire frame, no rust, compact carry foldable design.
Controls: Full range volume, "stay put" discrimination and sensitivity with segmented "click" positioning.
Search Mode: Silent search, slow motion full range discrimination.
Operating environments: Salt & fresh water to 6 feet, beach, rain storms, land.
Cable: Heavy-duty custom assembly with anti-abrasion armor & coiled section.
Hand Grip: Soft foam anatomic for all-day use.
Rods: Self-draining anodized aluminum with durable baked on powder coating.
Armrest: Adjustable stainless steel with waterproof padding and Velcro strap
Isolator: Heavy-duty non-metallic with nylon thumbnut & stud assembly.
Rod Length: 43 to 53 inches.
Breakdown: Three pieces for easy storage and travel.
Weight With Batteries: 3.5 pounds.
Batteries: (2) 9-Volt cells of any type, carbon-zinc (supplied), alkaline, or rechargeable.
Battery Life: Up to 50 hours (alkaline)
Applications: Jewelry, relic, and coin hunting.
Warranty: Two Years
NOTE: Specifications and features subject to change without notice.