NEW FOR 2023
Garrett Ace Apex Metal Detector
Excellent Detection Depth on a wide variety of targets.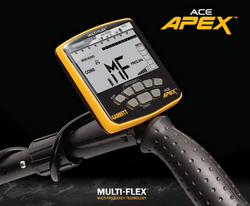 Fast Target Recovery Speed
Highly Versatile: Multi-Flex Multi-Frequency technology
5 kHz | 10 kHz | 15 kHz | 20 kHz | Multi-Frequency | Multi-Salt
ACE APEX VIPER
$424.96 Standard - $493.00 Wireless
Ideal for coin shooting, relic hunting, shallow water wading, beach hunting, and even prospecting!
---
Minelab's MANTICORE high-powered metal detector delivers MORE POWER, MORE DEPTH, and MORE ACCURACY for greater discovery.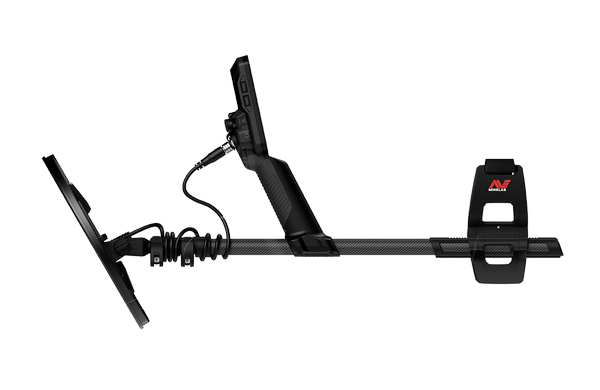 ---
MINELAB EQUINOX 700 & 900 METAL DETECTORS
$699 & $1099
The best-selling all-in-one treasure and gold detector just got better. The EQUINOX 700 & 900, driven by Minelab's proven ground-breaking Multi-IQ technology, boasts an impressive 119 High Resolution Target ID system, superior target separation, and is fully waterproof to 5 m (16 ft) with IP68 rating. With upgrades like its 3-piece carbon-fibre collapsible shaft system and advanced audio controls, plus fully-loaded features including Control Pod Flashlight and Handgrip Vibration there's never been a better time to join the Minelab EQUINOX revolution.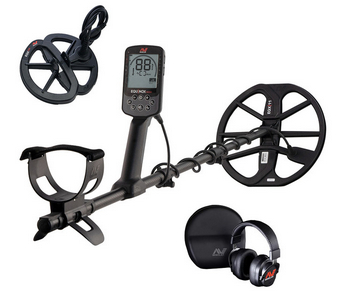 Minelab X-Terra Pro
ONLY $269.99 Plus Shipping
Stand out from the crowd and step-up your detecting game with the all-new X-TERRA PRO treasure detector by Minelab. Out of the box, simply set your detector to match your terrain with Park, Field and Beach Search Modes and leave all the hard work up to the detector to start unearthing the treasure you seek. As your skills improve, X-TERRA PRO offers room to grow with PRO-SWITCH (Switchable Frequency Technology), so you can set it to 5, 8, 10, or 15 kHz at the press of a button and take control of any environment or situation that comes your way.
TC Metal Detectors
53 Hartford Ave., Granby, CT 06035
DIRECTIONS & MAP
Phone: Until 9 pm 860-844-1218
capaction@aol.com

Hours of Operation:
4:00 Till 9:00 PM Weekdays
10AM-5 PM Sat / Closed Sunday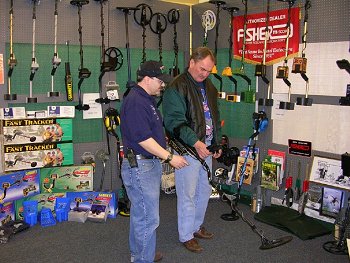 Check Out Our TC Gallery
Meet Tony & Miss Connecticut
Accepting:
Cash or Check or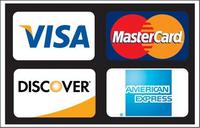 About Us | Terms | Privacy Statement
TC Metal Detectors
53 Hartford Ave., Granby, CT 06035
Phone: 860-844-1218

capaction@aol.com
Hours of Operation:
4:00 - 9:00 PM Weekdays
10AM-5 PM Sat / Call for appt. on Sunday
Directions:
From Route 91 North or South...Take Exit 40 (Rt 20). Follow
Route 20 eight miles, look for Bank St. on the left near
Granby Town Center, take Bank to the end, turn left
onto Rt. 189. We are at #53 Hartford Ave.
Visit Our Club
Yankee Territory Coinshooters


Treasure Related
& Research Links
CONNECTICUT WEATHER CONNECTION
Map an address or get travel map and
directions with Map Quest.
Disclaimer: Price may change without notice. TC Metal Detectors will not be responsible for any errors or outdated information on detectors, accessories or prices. To guarantee current prices and information please call.
All returns are subject to a 20% restocking fee, no refunds on shipping.
All returns must be made immediately after receipt of item in original undamaged packaging. Damage or use to detector or accessory incur additional deductions.
ALL Cancelled orders after 12 hour period will be charged 20% of cost on item..
Treasure hunters code of ethics :
I will respect private property and do no treasure hunting without the owners permission.
I will leave the land and vegetation as it was. FILL ALL HOLES .
I will appreciate and protect our heritage of natural resources,wildlife and private property.
I will use thoughtfulness,consideration and courtesy at all times.
I will remove all trash and properly dispose of it.
I will not destroy any property whether buildings , signs or equipment.
I will never destroy historical or archeological artifacts.