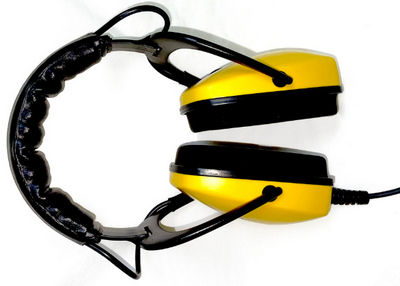 Announcing the best underwater+land headphones available
Equinox $159.00 Compatible with WM08 Wireless Module & CTX3030 $169.00
Thresher Submersible headphones
100'+ Depth Rating
Oversized Speaker Elements for Deep, Rich Tones
High Quality, Minelab Approved Connectors (Holin Manufacturing)
Cords & Wires Made in the USA
Designed & Assembled in the USA
Perfect for Land, Snorkeling & Diving
2-Year Manufacturer's Warranty
Available for Equinox and CTX3030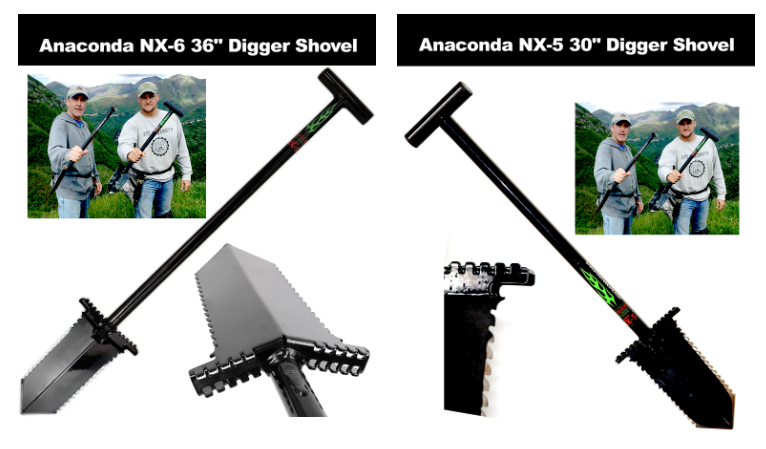 Tempered steel - Heat treated for durability
Powder coated (black)
Teeth on blade edges for cutting roots
Wide, non-slip foot pegs
Built-in, double-sided bottle opener!
Pressure tested to 180 - 200 lbs
Rugged and reliable. Perfect all-purpose digger!
100% made in Kansas in the good old USA
Patent Pending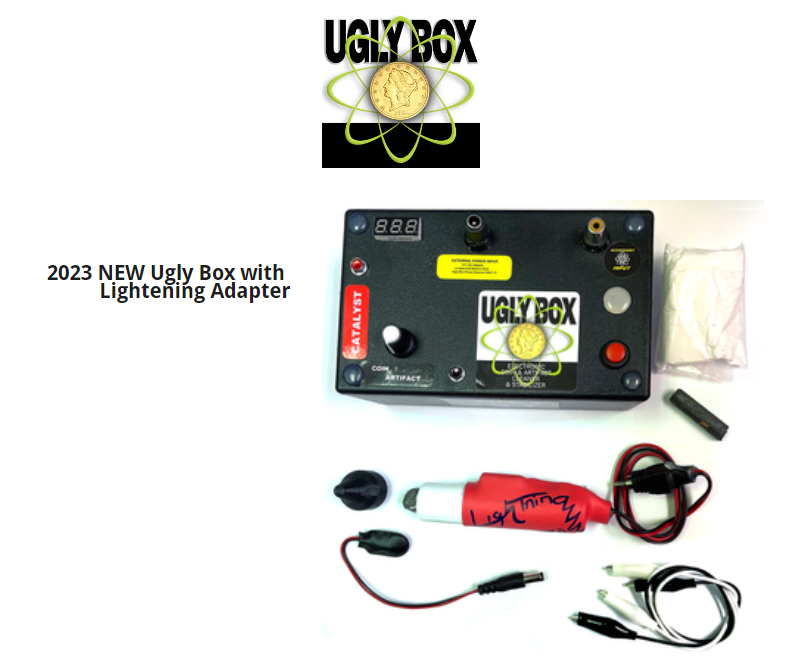 Electrolysis unit, designed specifically for treasure hunters and coin dealers
High quality coin & relic cleaner + stabilizer
Applications for metal detecting, archaeology digs, restoration, historic artifacts, and museum collections
Research, development and tested in collaboration with university
Increase value of your finds
Great value / affordably prices
Instructions (.pdf)
sku# UB-001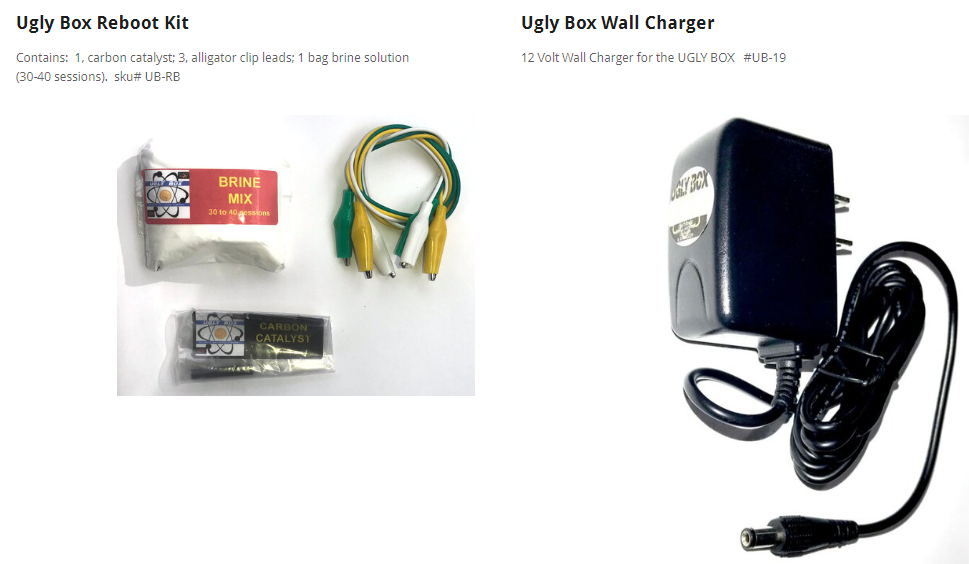 The Ugly Book by DA Frank Lopergolo

Filled with life experiences and quirky stories, The Ugly Book is a comprehensive guide on the use of the Ugly Box written by renown Treasure Hunter Frank Lopergolo.

Frank worked with a local University to develop an Electrolysis unit that stops the deterioration of metal objects dug out of the ground and preserve them for years to come. This book goes into detail on the basic setup, advanced applications, and proper use of the accessories Thunder and Thrasher. Frank goes into depth of the use of the Ugly Box on Copper, Silver and Relics, including large objects.

There is a great chapter on using the Ugly Box to plate coins and relics. Many great success stories and photos of before and after item restorations.

72pp.

Sku: UBK
Steve's Detecting Rods Carbon Fiber Shaft for Minelab Equinox


American made, ultralight carbon fiber shaft for the Equinox. Reduce work and muscle strain while finding treasure.

Only 3 ounces
Made in the USA
4 X 3.5 X 275 inches
Lightweight aluminum cuff with composite bracket
Durable
Large opening to accommodate jacket or Popeye arms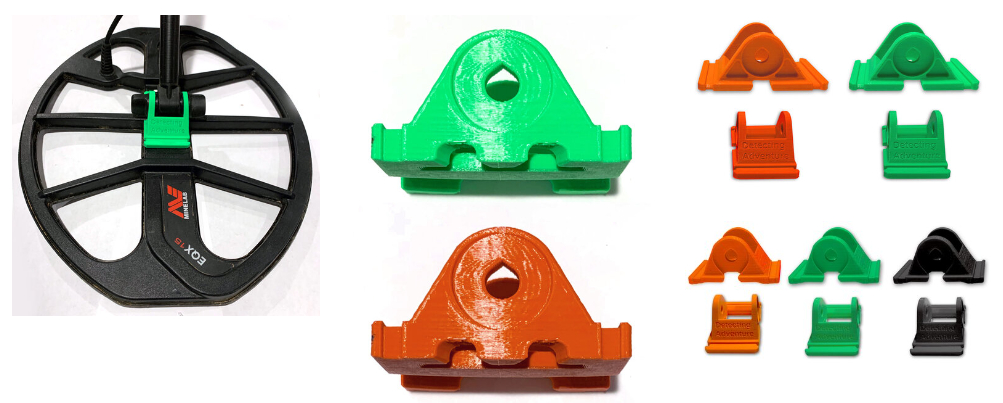 This coil support is designed to fit on you Equinox 15", 11", and 6" coils AND CTX 3030 11" and 17" coils,
It is 3-D printed to be an exact fit for each coil. Designed to give your coil ears extra support to prevent them from breaking.
This coil support is a great investment for protecting your expensive coil!
Available for Equinox 15" 11" and 6" coils
Available in orange or green (and black for 11")
Available for CTX 3030 17" and 11" coils
Available in orange or green.
*Disclaimer* This product is designed to protect your coil from SLIGHT pressure only; it may not preform as expected
if you apply heavy pressure: (ex) to use your detector as a way to lift yourself off the ground.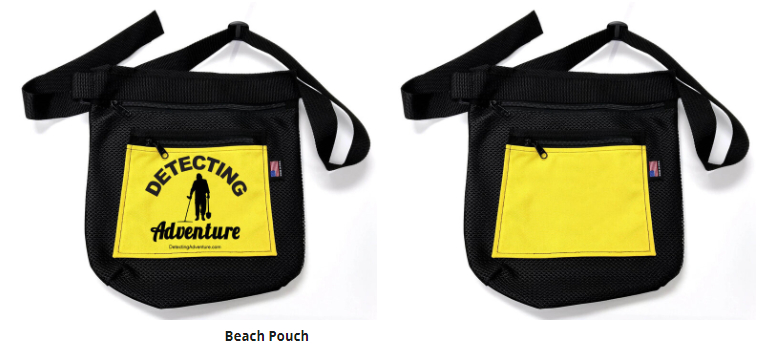 With a blank front for dealers to print their company logo
Rugged construction
Submersible
Great for beach, snorkeling, or land adventures
Multiple compartments
Mesh lining for easy draining
Designed & developed by Ronnie DeGhetto
sku# TP-002L (Detecting Adventure branded)
sku# TP-001B (blank front)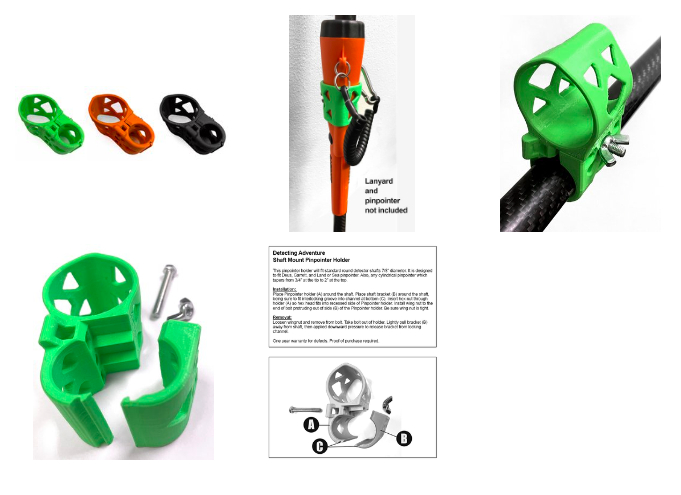 Shaft Mount Pinpointer Holder
This pinpointer holder will fit standard round detector shafts 7/8" diameter. It is designed to fit Deus, Garrett,
and Land or Sea pinpointer. Also, any cylindrical pinpointer which tapers from 3/4" at the tip to 2" at the top.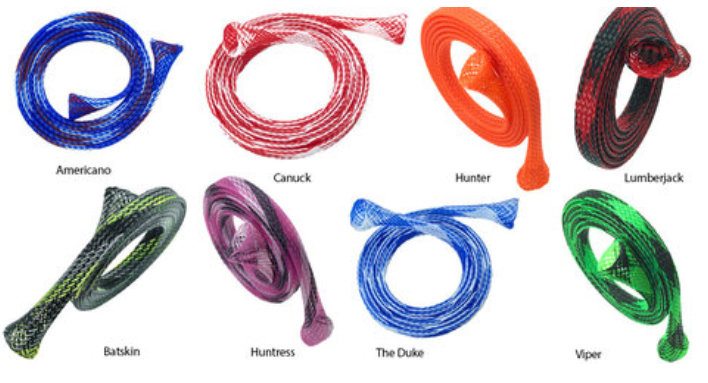 Snake Skinz
Custom Coil Wire Sleeves For Nokta Makro + Simplex, and Minelab Equinox 600/800 Metal Detectors.
Create a distinctive look for your metal detector! A unique vibe that sets you apart from the crowd.
Also a great way to keep track of your machine when detecting with groups or at hunts.
Fits Nokta Makro + Simplex, and Minelab Equinox 600/800
Protects your investment
Cut and abrasions resistant
Doesn't violate your warranty
Rugged UV and chemical resistant construction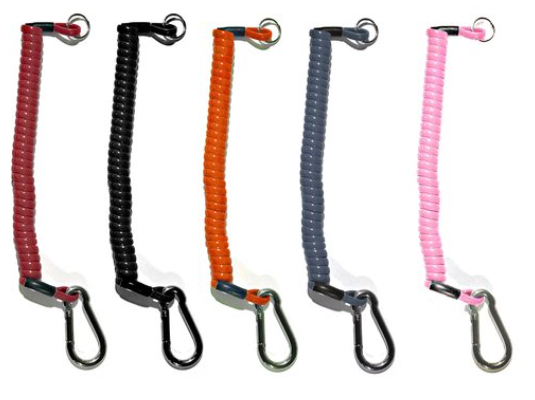 Dan's Lanyards
Lanyards – extends to 36"
Available in pink, red, orange, slate blue, and black
High quality hardware + construction
Never "misplace" your pinpointer again
Connects in seconds
Durable design keeps pinpointer visible even if dropped
An affordable "insurance policy" for your pinpointer